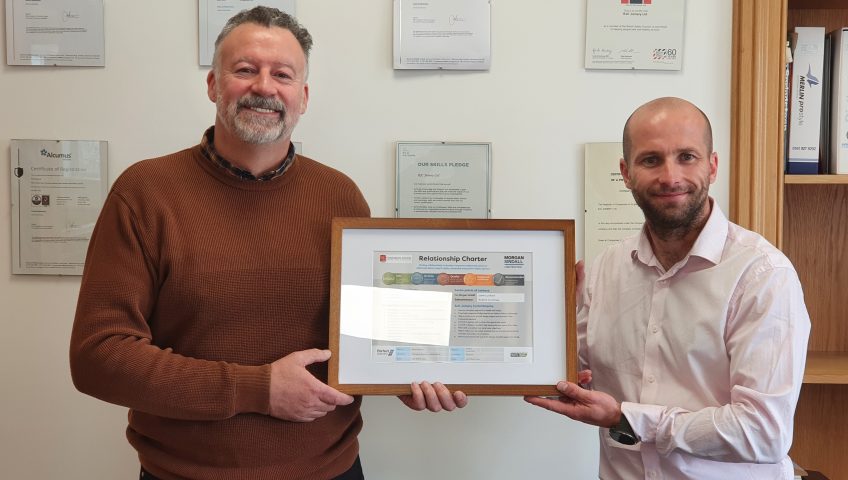 Morgan Sindall Relationship Charter
As the world slowly starts to regain some normality it was lovely to have John and Kane in the office for a really positive meeting.
As part of the Morgan Sindall preferred Supply Chain, RJC Joinery Ltd have entered into a Relationship Charter with Morgan Sindall and they popped down to get us fully signed up.
The aim of the charter is to ensure RJC Joinery Ltd and Morgan Sindall are working collaboratively whilst developing a long term relationship.
We are aiming to collectively deliver projects which are safe, on time, on budget and to a high quality standard.
We have a long standing relationship with the team at Morgan's and every project we have completed has been a pleasure to be involved in.
Here's to many more!